It has been a big few months of release shows celebrating our latest album on Jalopy Records, "DreamSongs, Etc." We're grateful to have shared it with so many of you! If you don't have a copy yet, visit our webstore. We've also got a sampling of other fun goods that make for excellent holiday gift-giving! Your support makes all the difference! 
Here's what the press has had to say about "DreamSongs, Etc." 
No Depression: "Bill and the Belles showcase with their debut album, DreamSongs, Etc., what may be the most innovative modern interpretation of vintage roots music." "...a fresh, pop spin that emphasizes the simplicity and beauty of the music." 
Now It's Nashville: "Equal parts traditional folk, vaudevillian and meta-modern aughts entertainment, Bill and Belles put on a show that is sure to stand the test of time, much like the acts that preceded them, and perhaps the ones to follow." 
Hudson Valley Bluegrass Association: "Charming. Deeply charming. That is the essence of this full-length debut by Bill and the Belles, Dream Songs, Etc."  
Read more: 
UP NEXT: Bill and the Belles is headed to Deutschland! In just a few days we're flying to Germany for a month! We'll be playing a marathon of 23 shows with The Brother Brothers and Jeff Scroggins & Colorado as part of the European Bluegrass Jamboree. If you've got any Deutsch buds send them our way! See www.bluegrassjamboree.de for details.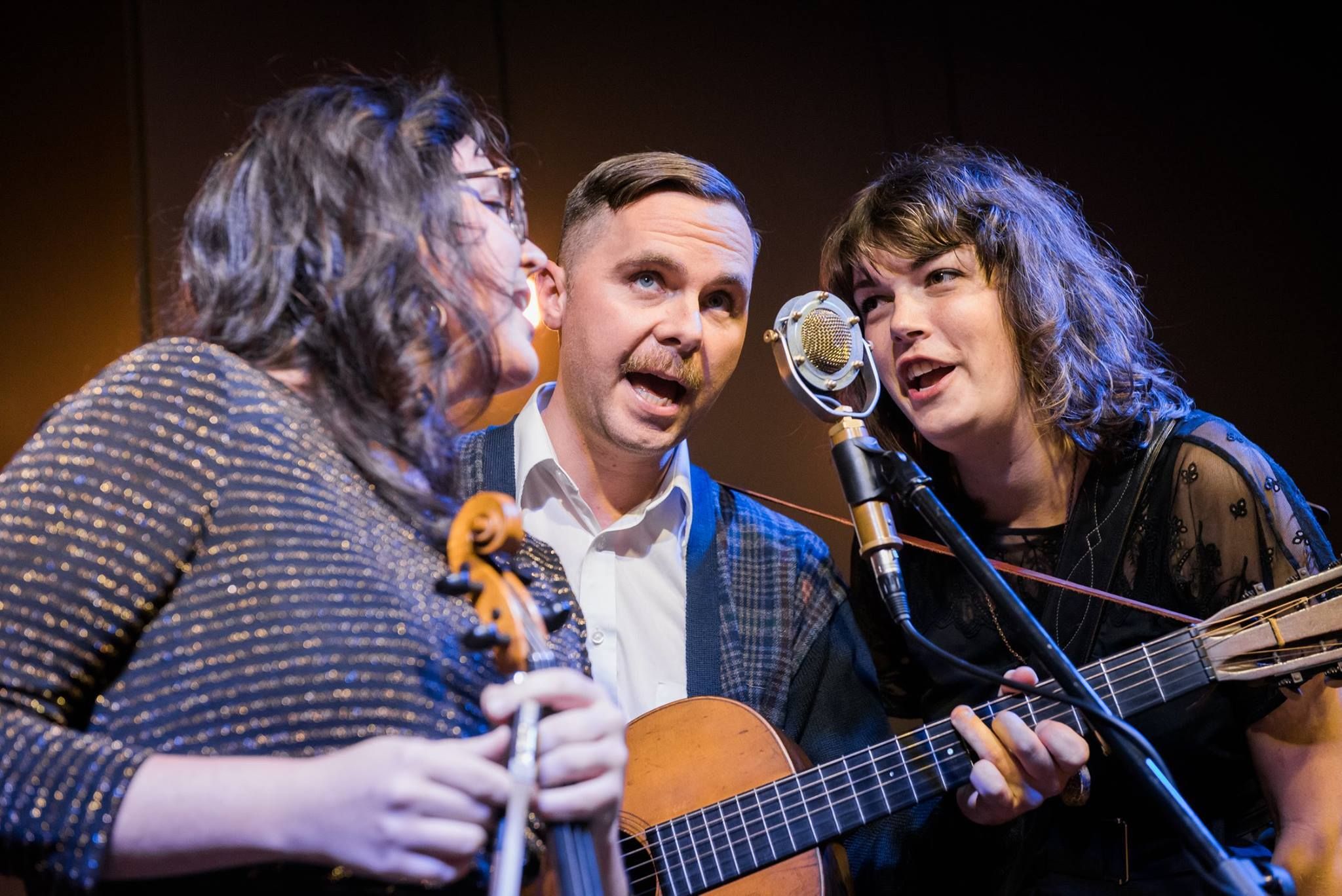 This trip marks a new chapter for Bill and the Belles as our first European tour, and also as Grace's last tour with the band. We thank her for her years of hard work and great performances, not to mention her amazing contributions as a graphic designer. You can keep up with her over at her page: facebook.com/graceellenvanthof. We know you've been touched by her music and humor, and we hope you'll join us in wishing her continued success! 
Thank you, as always, for supporting live music! We hope to see you soon! Wish us "Gute Fahrt!"
Tschüss!
-Bill und die Belles