Voice Works – A Workshop for Singers 
(June 24-29, Port Townsend, WA) 
We had such a great time at Wintergrass in Seattle that we just couldn't stay away from the Northwest for long. VERY HAPPY to be joining the amazing faculty (hello Eva Salina, Peter Rowan, Jefferson Hamer, Ernie Vega…) for Voice Works in Port Townsend, WA! Artistic Director Pharis Romero has got a really good thing going. "Singing is a natural human effort to communicate. Singing opens doors to other cultures and languages, and it makes you feel good." Hear hear! 
We'll be leading workshops all week on such irresistible subjects as Neo Old-time Country Repertoire, Finding Harmony, Early Country Female Duets, Repertoire from the Singing Brakeman (Jimmie Rodgers), and Rough and Rowdy Stringband Songs. Come sing with us! Learn more here: https://centrum.org/voice-works-a-workshop-for-singers/ 
Northeast Summer Jaunt! (NY, VT, MA, CT, ME)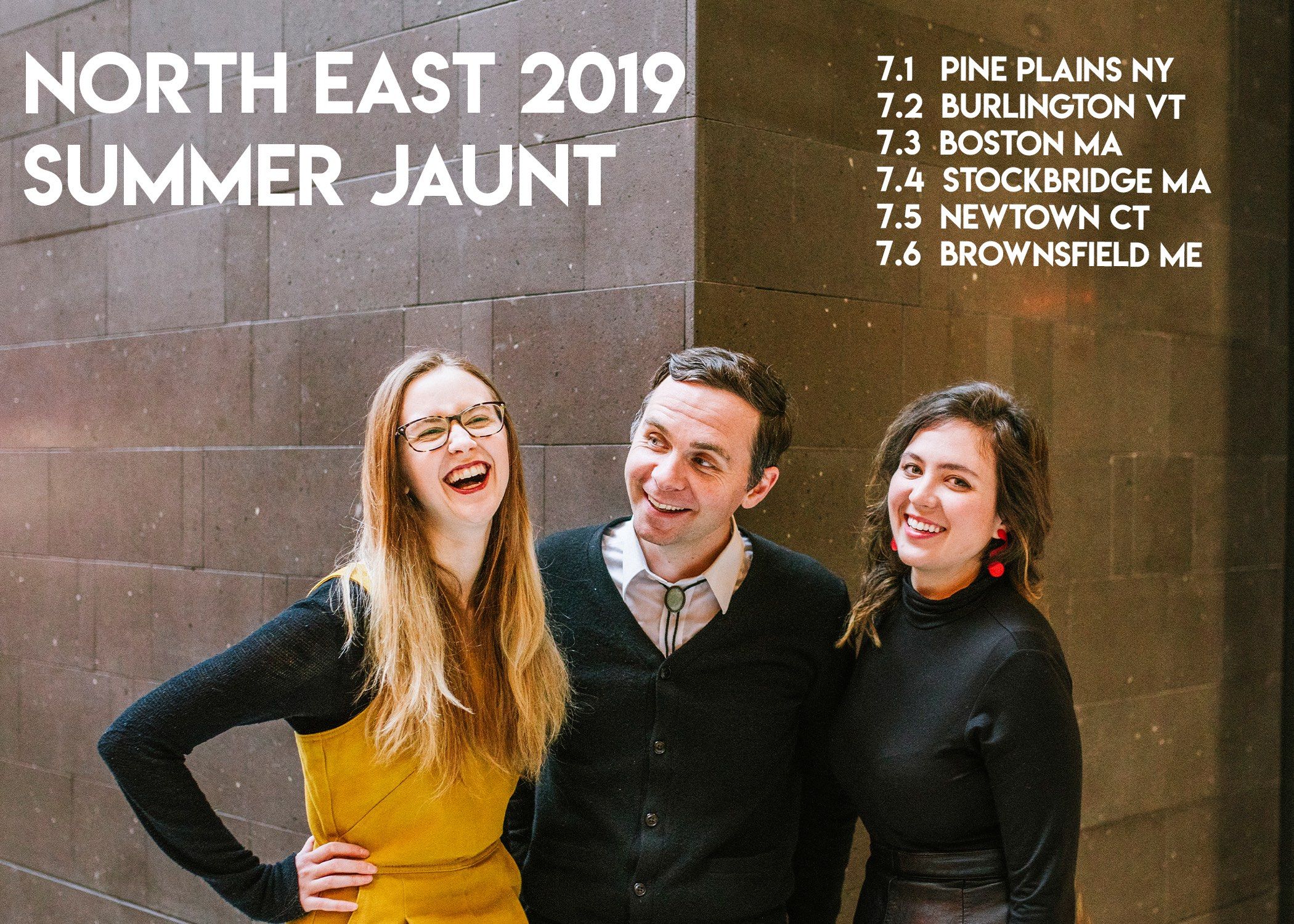 We've missed you, northeasterners! Hope to see you at one of these shows! Our dear bass player, Andrew, will be getting hitched that week, so we get to play this run with our pal Nico Humby on bass! We're preparing ourselves for good times (and good pictures! Nico's an amazing photographer and graphic designer: nicohumby.com). 
July 1 - Pine Plains Platter, Pine Plains NY 
July 2 - Radio Bean Honky Tonk Night, Burlington VT 
July 3 - Club Passim, Boston MA w/ Hoot and Holler 
July 4 - Naumkeag at Night, Stockbridge MA w/ Hoot and Holler 
July 5 - Flagpole Barn Concert, Newtown CT 
July 6 - Stone Mountain Arts Center, Brownsfield ME 
Have you heard our latest singles? Give 'em a stream on Apple Music or Spotify!
Thanks for supporting live music! Hope to see you soon. 
-Bill and the Belles