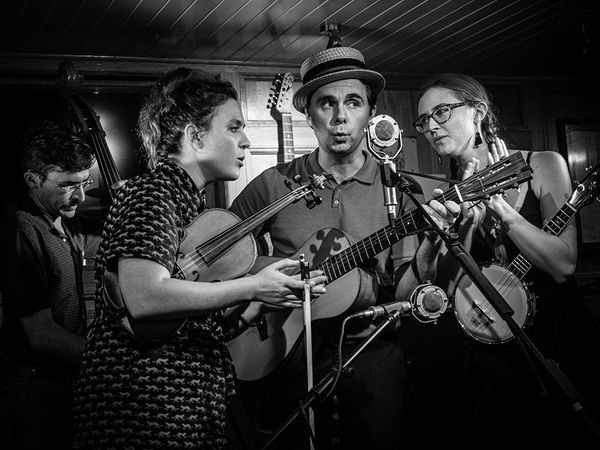 We are back home and hitting the ground running after a successful first trip to the UK! Highlights include a week of warm sunny days (unheard of, so we're told), a pre-show dip in a swimming hole in the Lake District (possibly the prettiest place any of us have been), and many a full English breakfast (and haggis! Helena loved it). We had a particularly good time at the Bluegrass Omagh Music Festival, the Sweet Sunny South festival, and the Long Road festival. Big thanks to our booker True North Music, all the promoters, venues, and homestay hosts, and the brave audiences who shared their time with us. You made it worth it, and we can't wait to come back!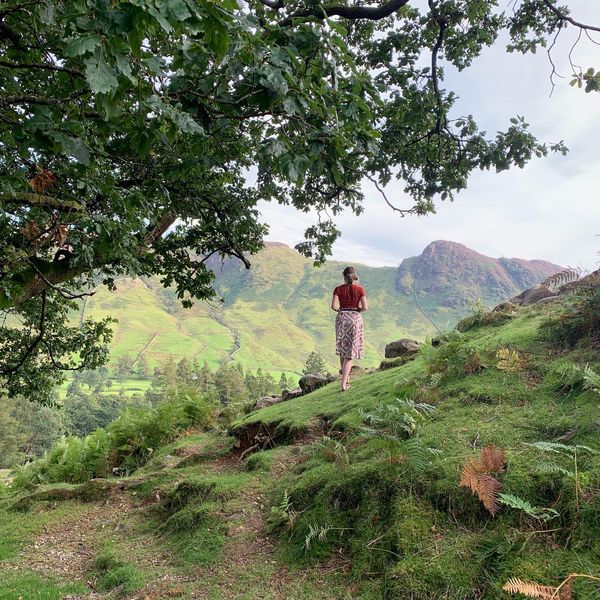 Next up, Bristol Rhythm and Roots Reunion, right in our backyard! It's a big festival with something for everybody, including 3 opportunities to catch Bill and the Belles! 
And then, on to the International Bluegrass Music Association's World of Bluegrass in Raleigh, NC! Buckle up, friends. We'll be around all week, but be sure to put one of our showcases on your list: 
Fall is always a busy time for us, and a good time to reflect on what this year has had to offer so far. Thanks for showing up for us, and for continuing to support live music! Excited to see you soon. 
-Bill and the Belles