An end-of-year note from the band: Thank you all for your continued support throughout this tumultuous year! We have big plans for 2021 including releasing a new album, so keep your eyes peeled for that! In the meantime, please continue to take care, practice social distancing, and show up for each other in the ways that matter. We're thinking of you this holiday season, and can't wait to see you again soon! In the meantime, we have a new video to add a little light to your day... 
Bill and the Belles Releases "Another Damn Christmas Song" 
Seasons greetings from East Tennessee! 
"Fa la la la…" We all know that 2020 brought no shortage of new challenges, but it also brought some of the same-old-same-old. Namely, the dozen or so Christmas songs that are ingrained into our collective consciousness. Kris Truelsen of Bill and the Belles decided to poke fun at this fact with the band's latest holiday song, "Another Damn Christmas Song:" 
"Another year has come and gone, still singing the same old songs, like 'fa la la la.' I don't particularly need to be reminded…" 
Bill and the Belles typically delight in the holidays. The sparkle and cheer play to their strengths, as evidenced by their 5 consecutive years hosting the festive Johnson City Jingle Bell Jamboree (they're taking this year off, no surprises there). Traditionally the band releases a new holiday video every year (watch all the videos on their Youtube channel and subscribe while you're there!). This one features a single-shot of them walking the streets of Johnson City, Tennessee. Shooting it involved befriending some stray cats, a perfectly placed dumpster, and only one neighbor calling the cops about some "teenagers" with a giant square peppermint perched against the Juvenile Detention Center sign. "What can we say, it was the perfect place to end our walk and provided great scaffolding for our trusty peppermint backdrop that otherwise lives in my basement," said Kalia Yeagle. "And honestly I'm pretty flattered that somebody thought we were teenagers." Both the song and the video are refreshing, catchy, and lighthearted, in typical Bill and the Belles fashion. Do yourself a favor: turn off the radio and find a new damn Christmas song to listen to. 
WATCH THE VIDEO HERE ON YOUTUBE AND HERE ON FACEBOOK! 
PERSONNEL: 
Recorded by: Jon Atkinson of Big Tone Records 
Mixed by: Josh Littleton 
Video: Josh Littleton 
Written by: Kris Truelsen, PalMuzak ASCAP 
Banjo/Vocals: Aidan VanSeutendael 
Fiddle/Vocals: Kalia Yeagle 
Guitar/Electric Guitar/Vocals: Kris Truelsen 
Bass: Brandon Story 
Media Contact: 
Kris Truelsen 
303-709-5367 
billandthebelles@gmail.com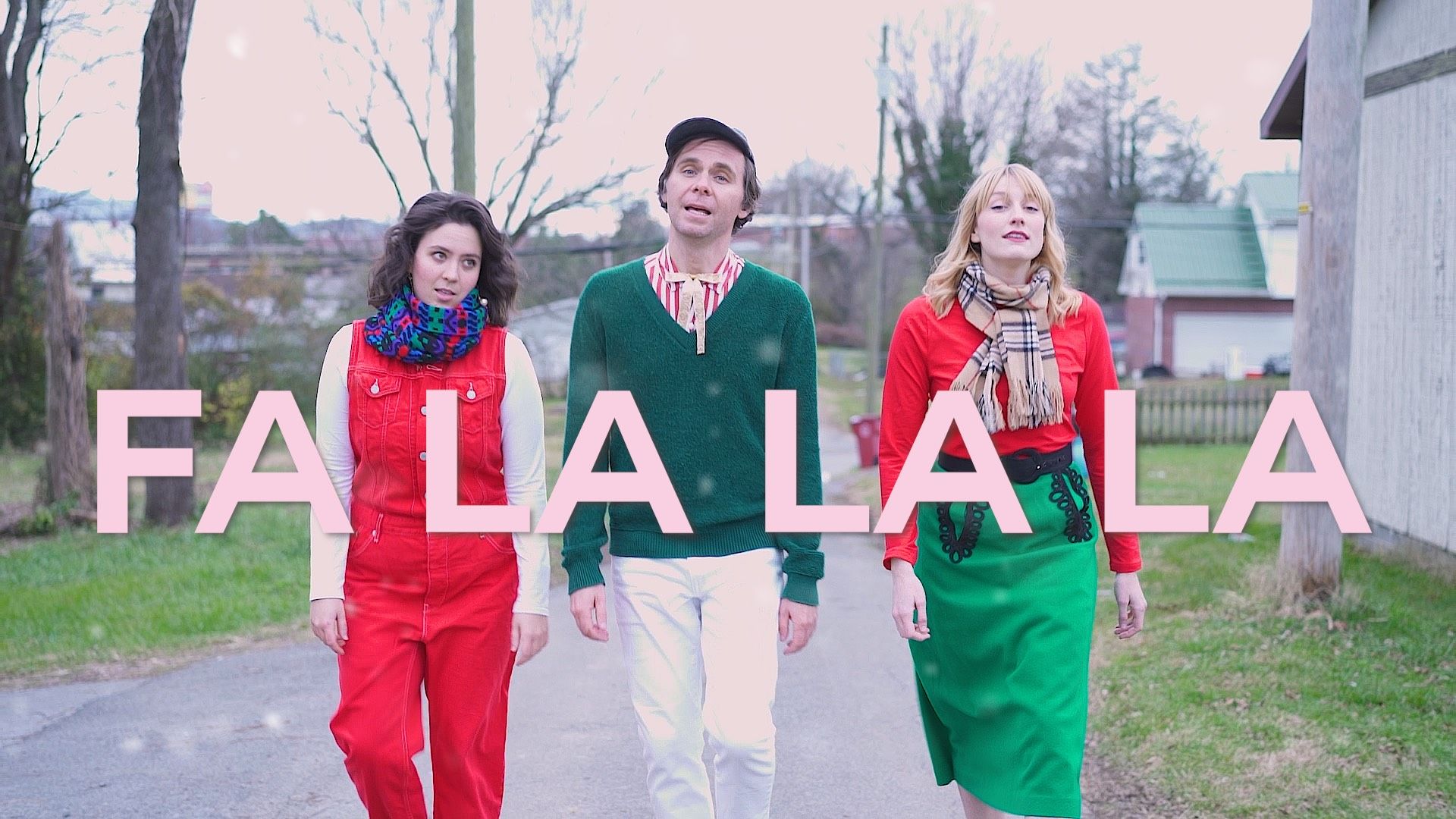 ###