People gonna talk, just let 'em 
You gotta keep your head up and forget 'em 
They talk about you cuz they got nothing else to do 
Except to tell somebody some made up story that's all about you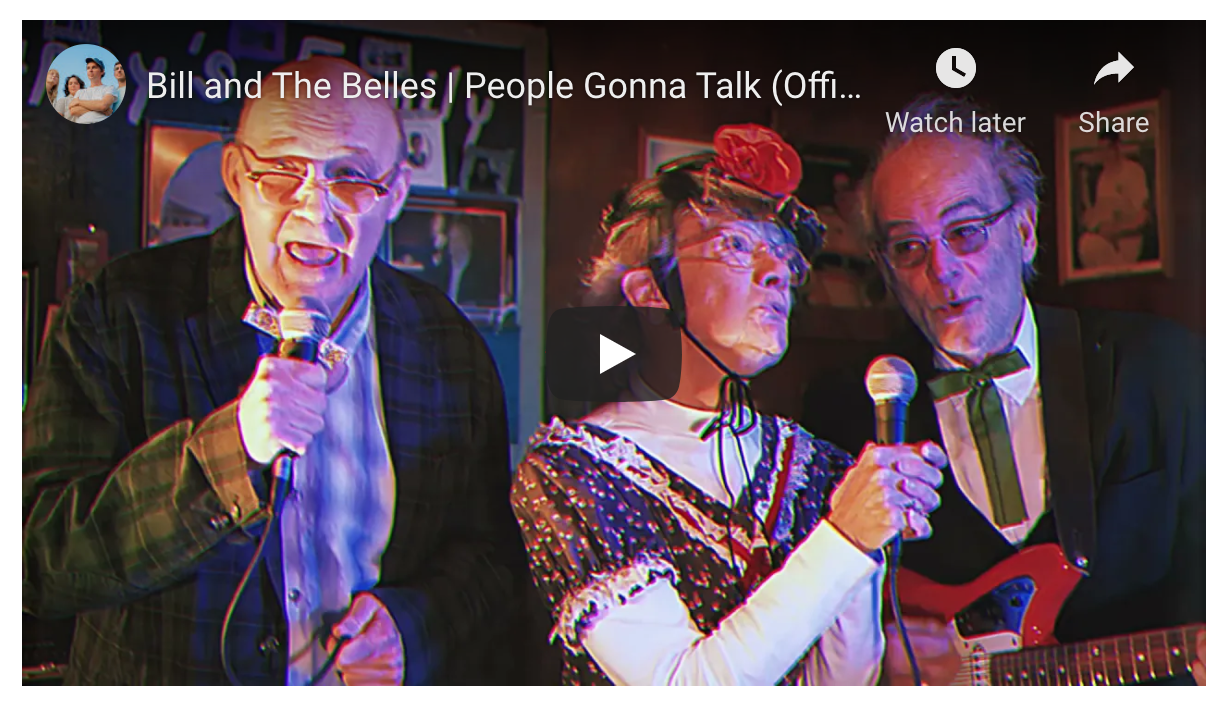 Holler just premiered the new music video for our new country-folk meets 60s pop-rock song "People Gonna Talk" 
"People Gonna Talk" is a song about the kind of frustrations that small town living can create, presented in a weird ball of joy (if that's not Bill and the Belles in a nutshell...). In contrast to the sassy lyrics, we decided to celebrate small town life in the music video, because for all its challenges, living in smaller places can have a lot of perks too. 
One of the biggest is how rich in character these places can be, and we had no shortage of character on hand for this music video! Celebrated artists and local legends Eugene Wolfe, Christine Murdock, and Ed Snodderly were generous enough to revive their former band, Mehitabel and the What's Their Name Brothers, for an afternoon lipsync session at a great local dive, Nappy's Bar. 
These folks truly embody part of what we love about life in Johnson City, and we were fortunate that they were so willing to get ridiculous with us. We give you a music video that's a little John Waters, a little local Friday night talent show, and a lot Bill and the Belles.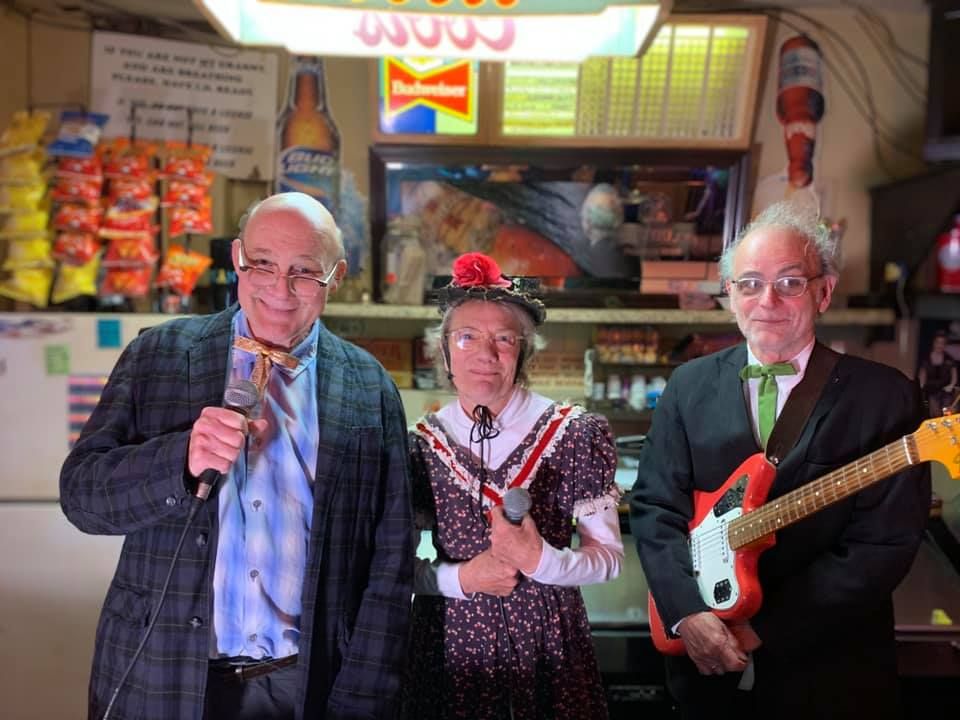 We've been blown away by the support our new album, Happy Again, has been getting, including topping the Americana charts! We're honored, and so grateful to get to share this music with you! Keep streaming it wherever you listen to music, follow us on all the places, and let a friend know if you think they'd like what we've got going on. Maybe we'll see you at a show this summer? See website for details! 
6/25 Bluff City, TN 
6/26 Johnson City, TN 
7/8 Farm and Fun Time! (Bristol, VA) 
7/9 Redwing Roots Festival (Mt Solon, VA) 
7/10 Holy Taco (Johnson City, TN) 
8/5 Farm and Fun Time! (Bristol, VA) 
8/6 Concerts by Canoe (Franklin County, VA) 
8/7 The Down Home (Johnson City, TN) 
8/8 Brews and Tunes (Jonesborough, TN) 
8/12 Fairfax, VA 
8/13 Podunk Music Festival (Goshen, CT) 
8/19 Middlesboro, KY 
8/20 Music on the Square (Jonesborough, TN) 
9/2 Delaware Valley Festival (Woodstown, NJ) 
9/10 Bristol Rhythm and Roots (Bristol TN/VA) 
9/17 Merlefest (Wilkesboro, NC)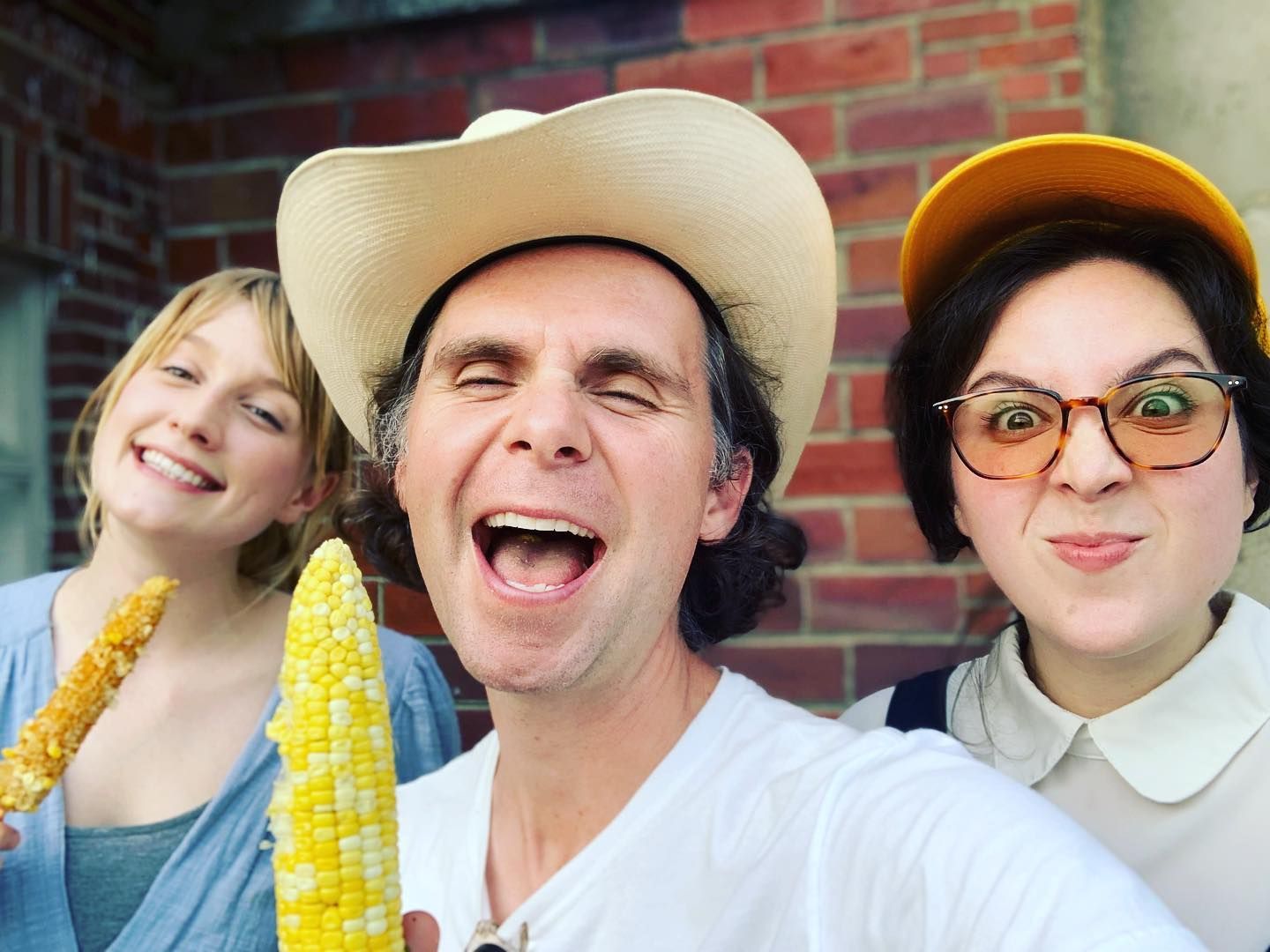 Keep on shuckin, 
- Bill and the Belles