We've got a new album underway, and we can't wait to share it with you! We recorded it live in two days (as we do) at Studio808A in Floyd, VA with the one-and-only Joseph "joebass" DeJarnette. For the first time we're unveiling original material, and we have some incredible guests artists sitting in as well: Evan Kinney on accordion, and Aaron Olwell on clarinet. We're proud of the product, and we're hard at work getting the pieces in place for its release later this summer. Stay tuned for details, including pre-sale info! In the meantime, here's a peak at the recording process: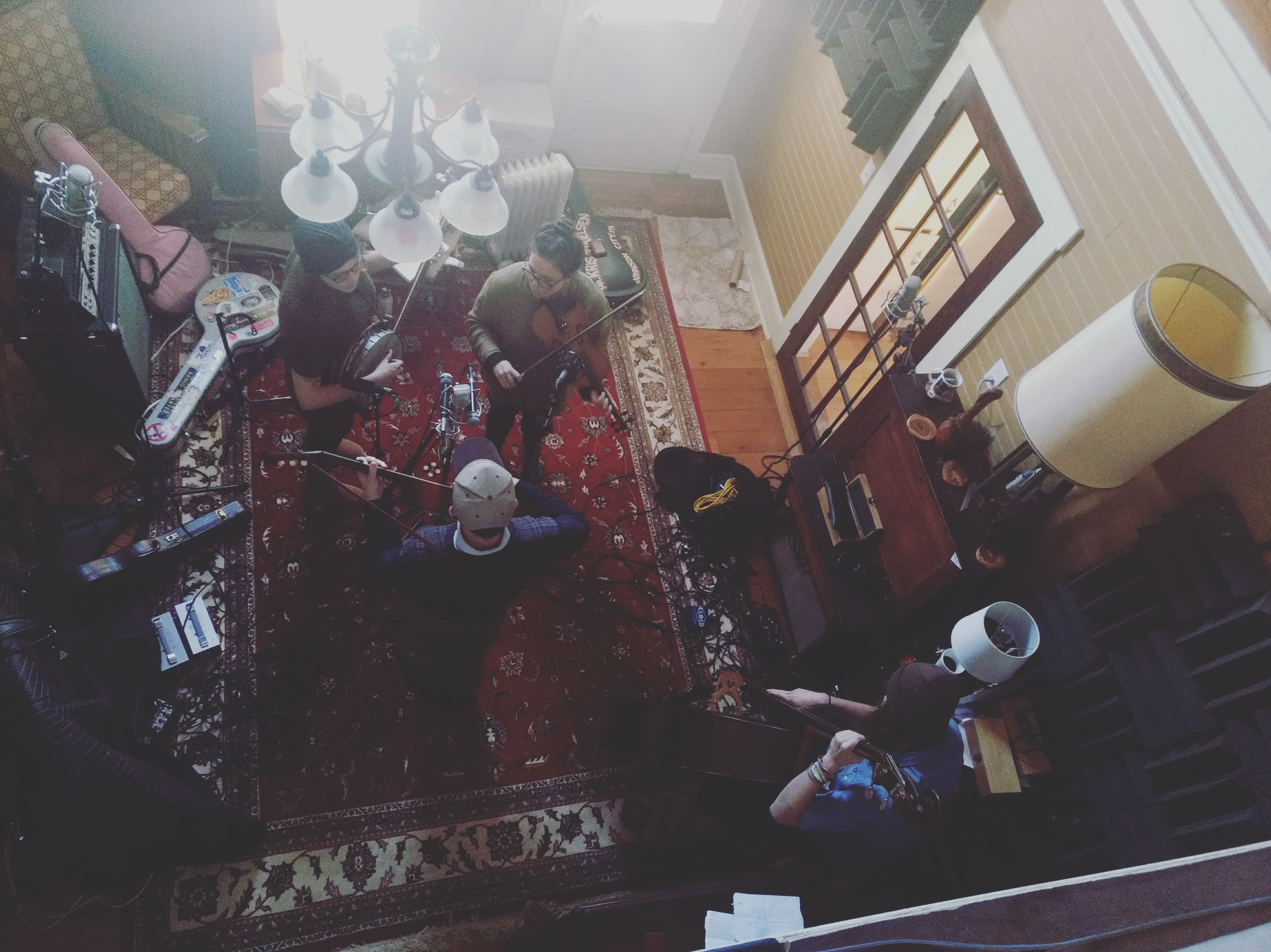 We took over this beautiful old farmhouse for a few days.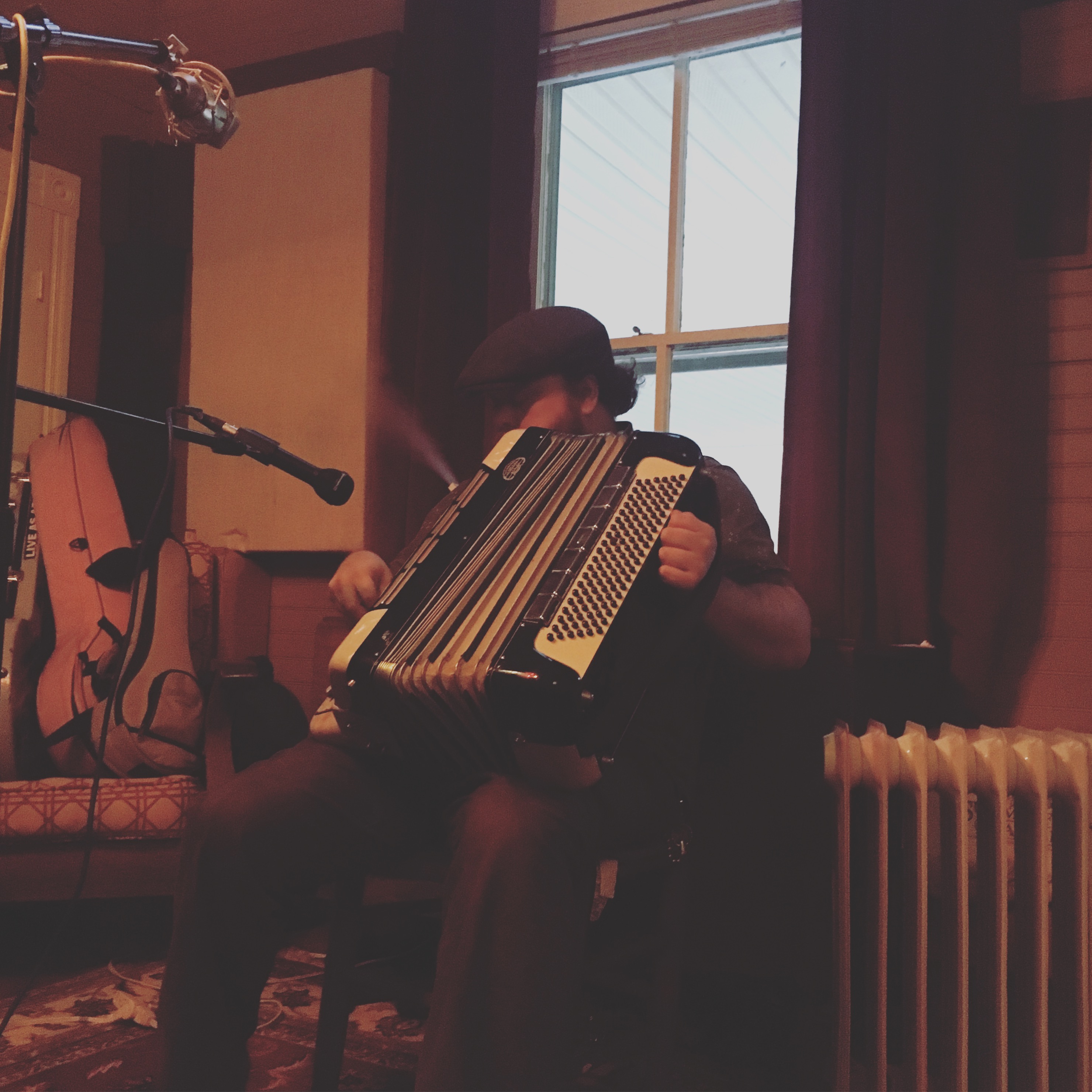 Evan Kinney on accordion!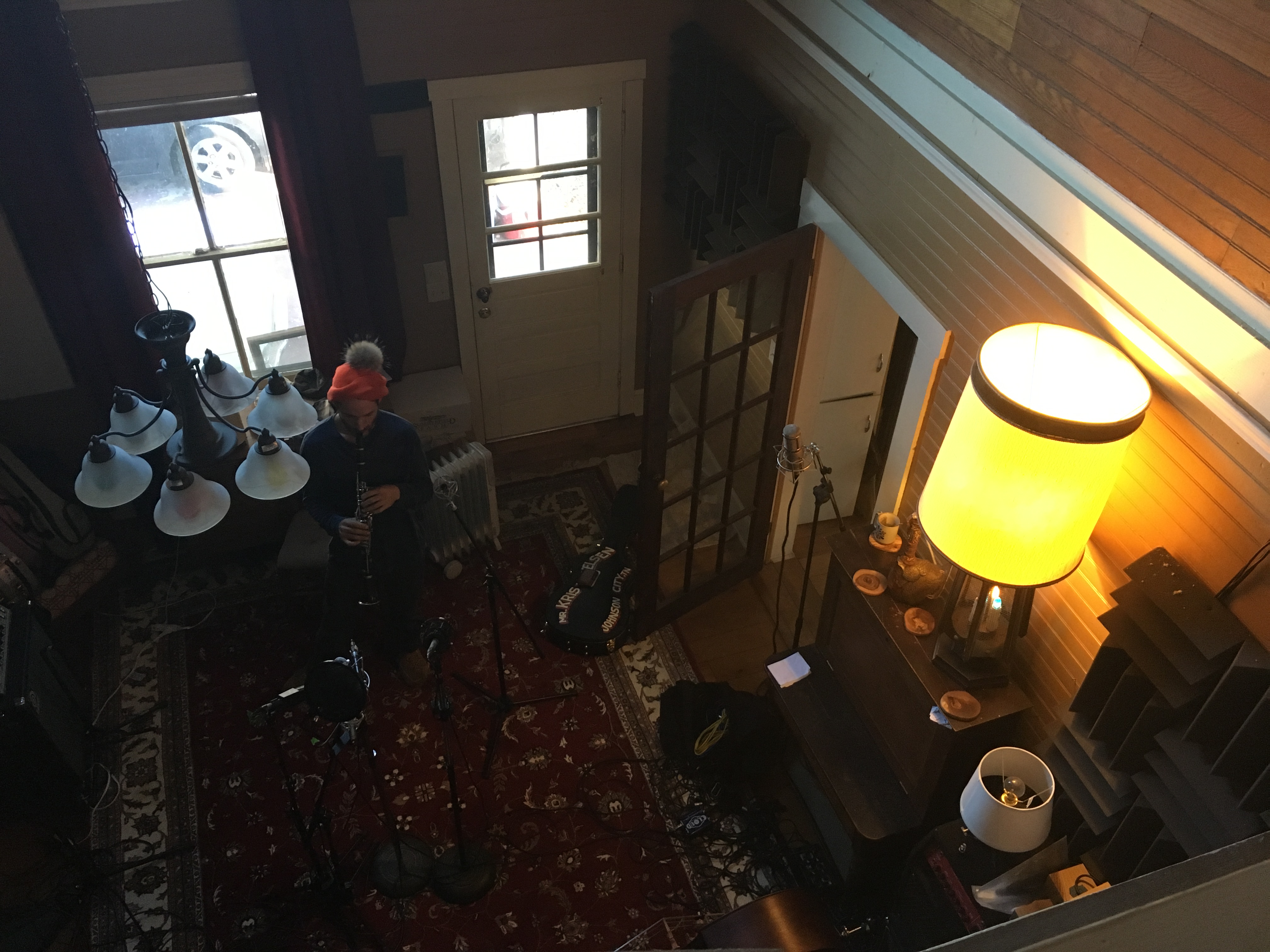 Aaron Olwell on clarinet!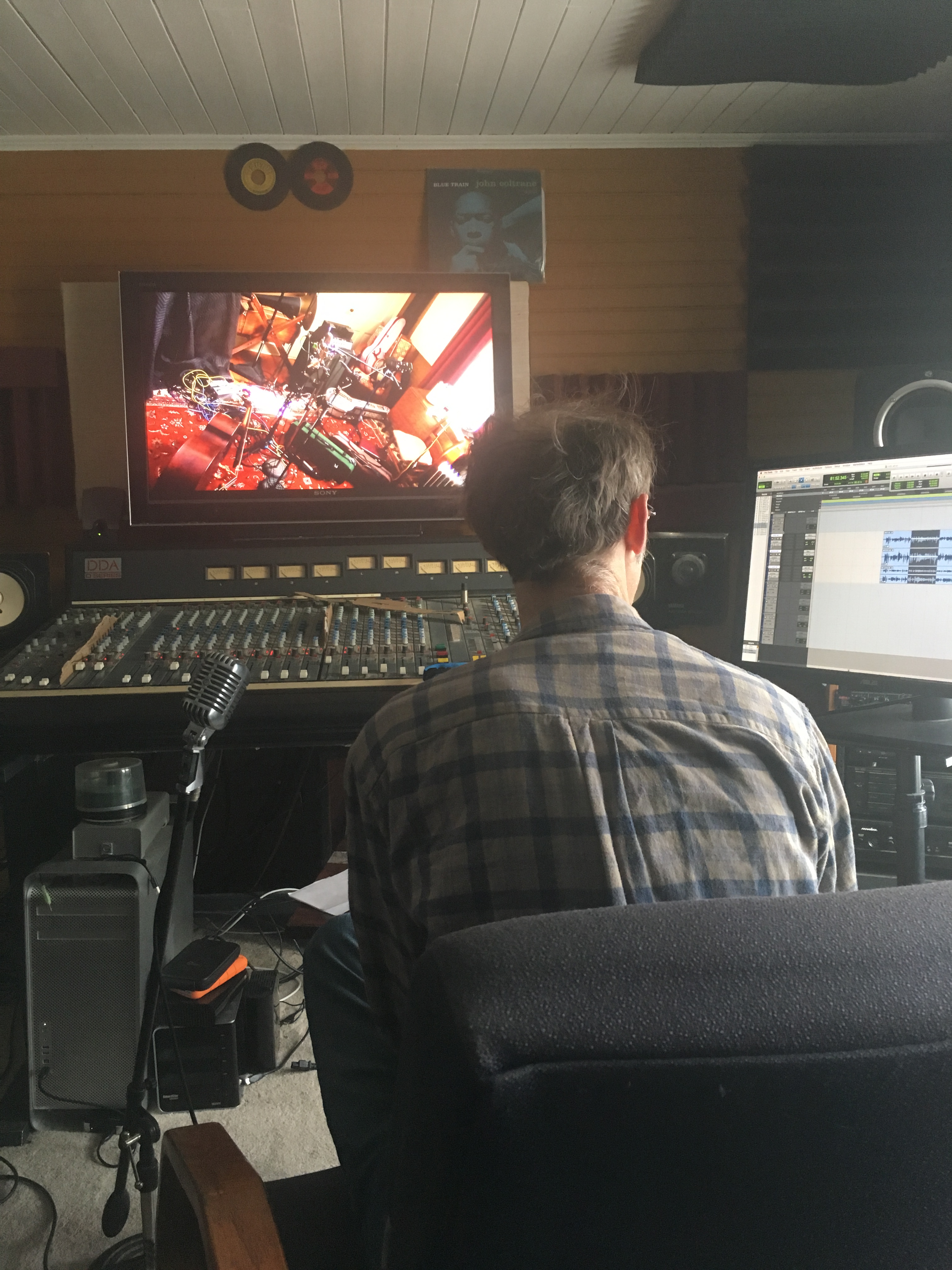 Engineer Joe "joebass" DeJarnette!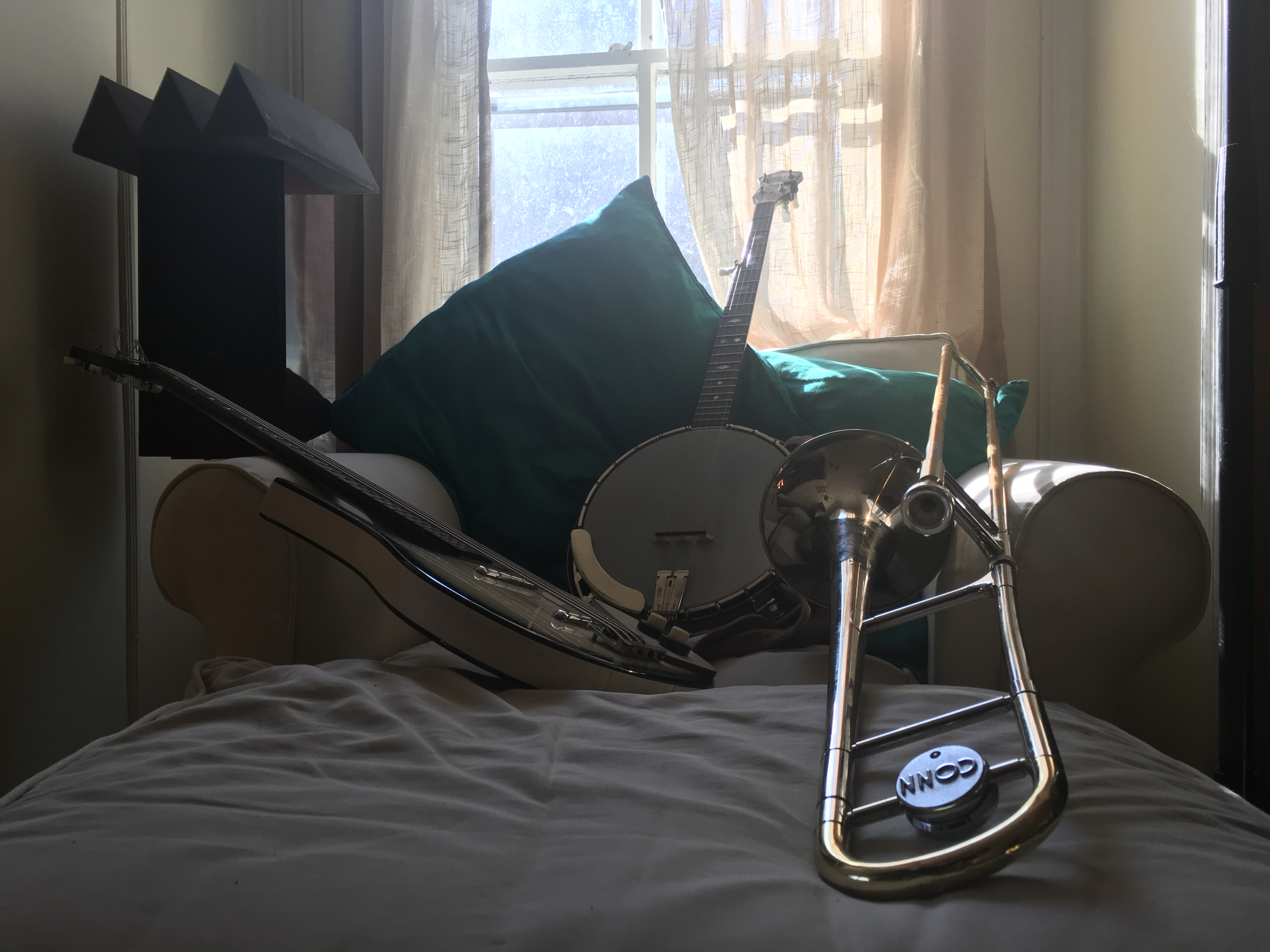 Our post-recording jams were delightfully eclectic. 
We've also got some new shows to announce this summer, and we hope to see your beautiful faces there! Here are some dates we're especially excited about (check our website for full calendar): 
6/2 Blue Ridge Music Center (Galax, VA) 
6/9 Northeast Fiddlers' Convention (Pittsfield, MA) 
6/23 Jenny Brook Bluegrass Festival (Tunbridge, VT) 
7/4 Border Bash (Bristol, TN/VA) 
7/7 Ozark Folk Center (Mountain View, Arkansas) 
7/21 R.A. Fountain (Fountain, NC) 
7/27-29 RockyGrass (Lyons, CO) 
8/4 Pickin in Parsons Bluegrass Festival (Parsons, WV) 
9/1 Delaware Valley Bluegrass Festival (Woodstown, NJ) 
9/6-9 Old Tone Roots Music Festival (Hillsdale, NY) 
9/21-23 Bristol Rhythm and Roots Reunion (Bristol, TN/VA) 
9/26-28 IBMA's World of Bluegrass (Raleigh, NC) *OFFICIAL SHOWCASE ARTISTS* 
9/29 Dust Bowl Jamboree (Parkville, MO) 
If you haven't "liked" our Facebook page, please do! It's the best way to stay up-to-date. Keep an eye out for details about new album presales, release information, and more exciting news from Bill and the Belles land! News like this latest video, a Radio Bristol Session from IBMA 2017: 
Thank you so much for supporting live music! We believe in the power of music to do good and we know you do too. Hope to see you soon! 
Cheers, 
Bill and the Belles