NEW SHIRT ALERT! 
Hot damn! We've got a dreamy new shirt courtesy of one of our favorite artists, DREYFUS! It's a technicolor mushroomy fiddle dream, and you can get yours right here right now. Bill and the Belles loves you!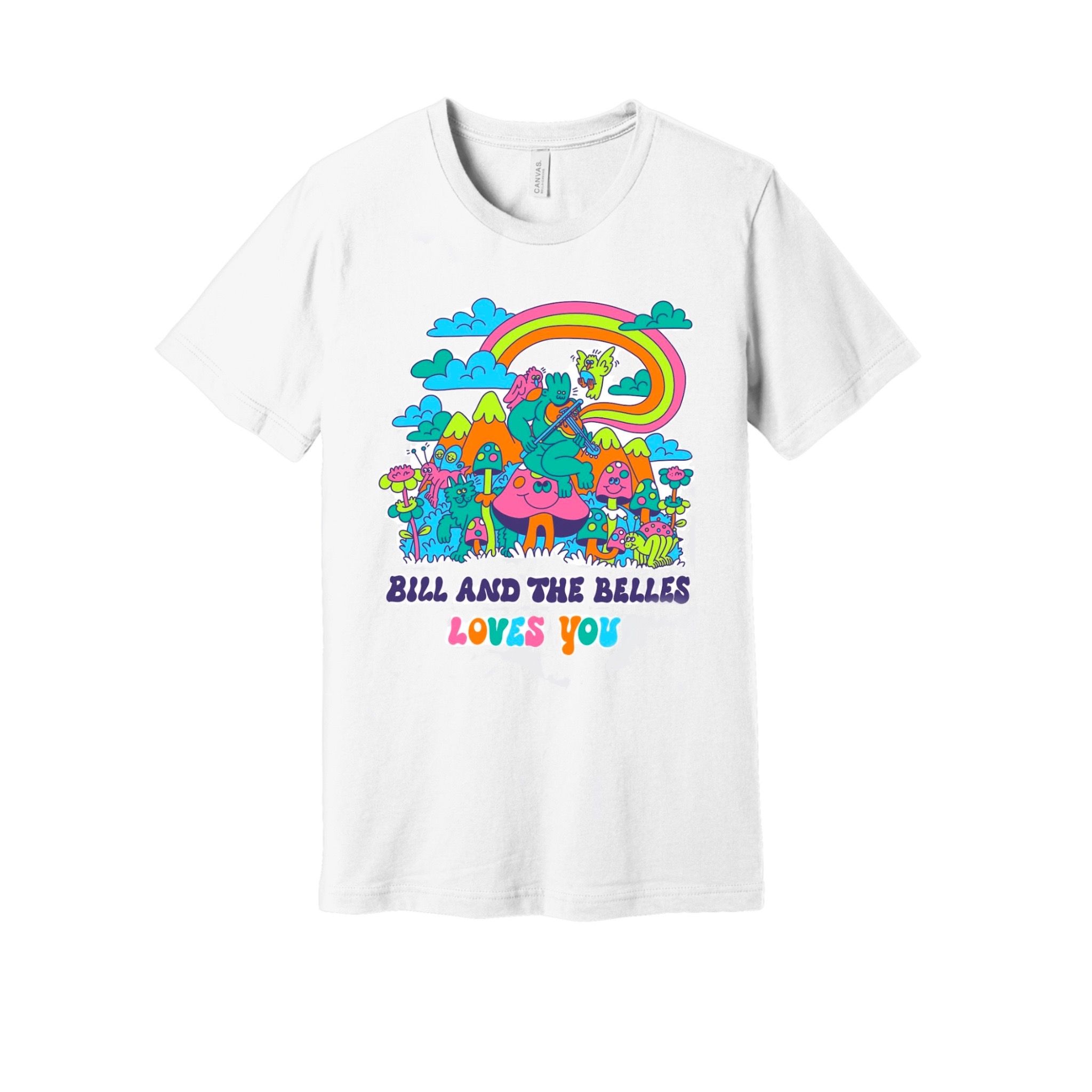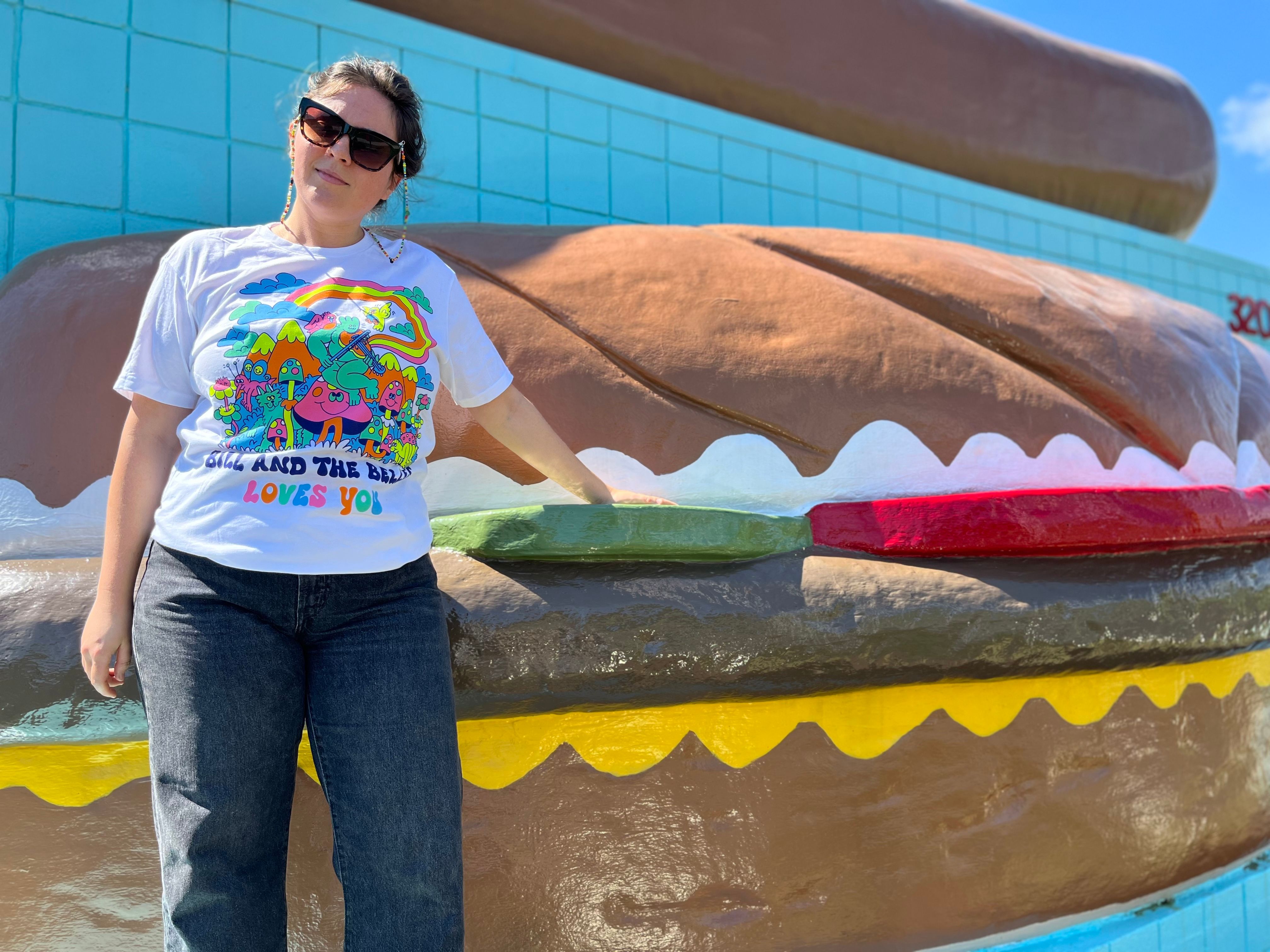 Blue Ridge Music Center 
THIS SATURDAY, July 16th, we'll be back at one of our favorite venues: the Blue Ridge Music Center! Come take a drive down the scenic Blue Ridge Parkway and then stop off for an outdoor concert. We would love to see you! Tickets here: https://www.blueridgemusiccenter.org/concert-events/bill-belles-2022/ 
Farm and Fun Time! 
Farm and Fun Time just continues to grow, and we couldn't be prouder! In addition to seeking national syndication through PBS this year (keep an eye on your local station!), it's also now housed at the Paramount Bristol for quarterly BIG shows! This month's is a real banger, celebrating the 95th anniversary of the 1927 Bristol Sessions. It features the "queen of bluegrass" Rhonda Vincent, Roni Stoneman of the Stoneman family, and incredible Americana artist Lauren Morrow. Definitely a not-to-miss show! 
Tickets here: https://paramountbristol.org/event/farm-fun-time-rhonda-vincent/ 
Stream here: https://www.youtube.com/channel/UCyvBjeq9iFi3nJQxNpEDbzg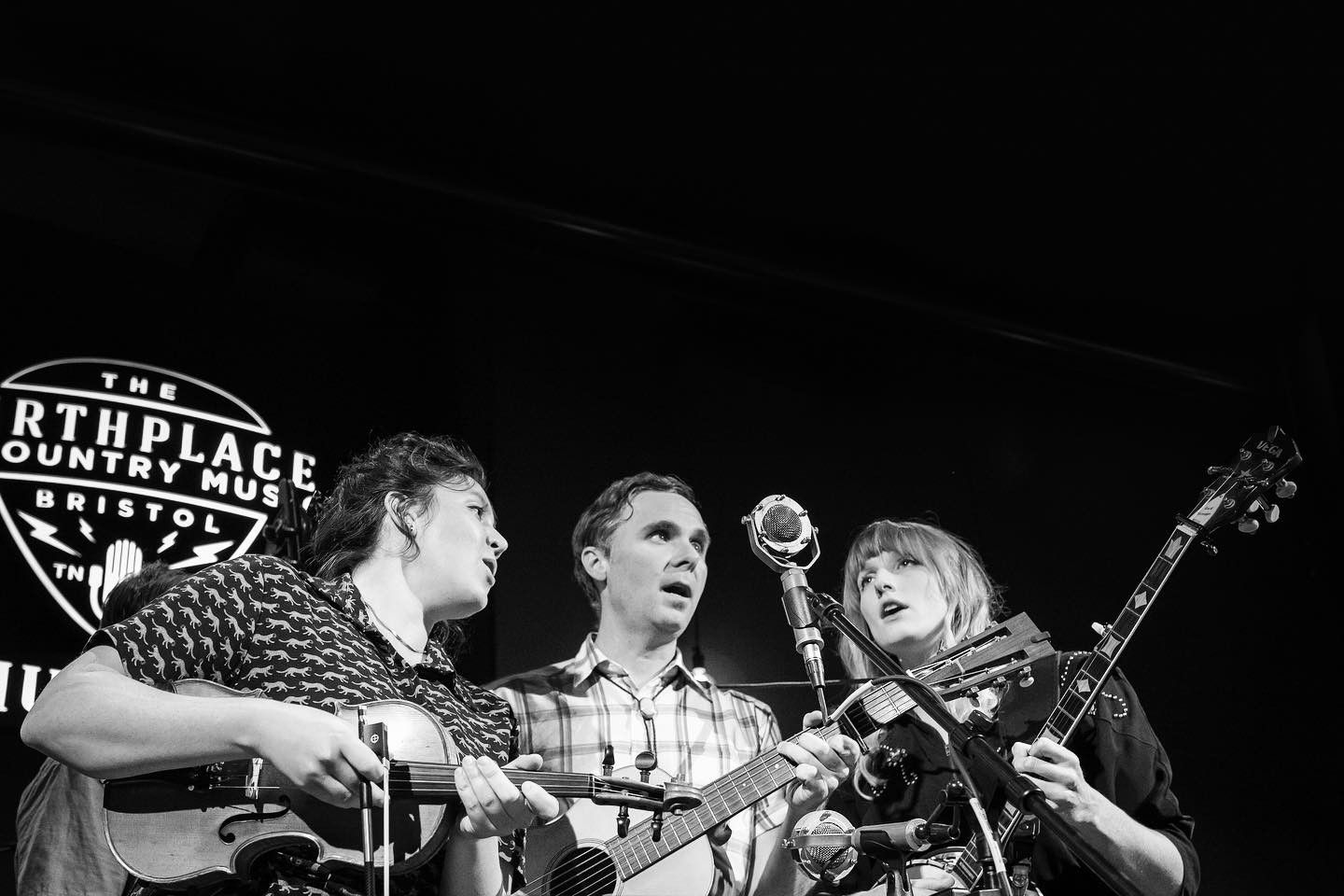 A few special things to put on your radar: 
Mountain Stage - August 28! W/ Laurie Lewis, the Early Mays, and more! Be a part of the live audience as Mountain Stage records a fresh episode for NPR Music with host Kathy Mattea in Charleston, WV. Tickets here: https://mountainstage.org/event/laurie-lewis-the-early-mays-and-more-on-mountain-stage/ 
West Coast Fall tour! More dates to be announced soon. To wet your palate, we'll be at The Old Church in Portland OR on October 27! Learn more here: https://www.etix.com/ticket/p/5799271/bill-and-the-belles--portland-the-old-church-concert-hall- 
UPCOMING DATES 
See full calendar here 
7/16 - Blue Ridge Music Center (Galax, VA) 
7/21 - Farm and Fun Time (Bristol, TN) 
7/29 - Music on the Lawn (Seven Devils, NC) 
7/30 - Oldtone Roots Music Fest (Hillsdale, NY) 
8/2 - Levitt Pavilion (Westport, CT) 
8/11 - Farm and Fun Time (Bristol, VA) 
8/13 - Ashe County Arts (West Jefferson, NC) 
8/21 Queen City Jam (Charlotte, NC) 
8/28 - Mountain Stage (Charleston, WV)