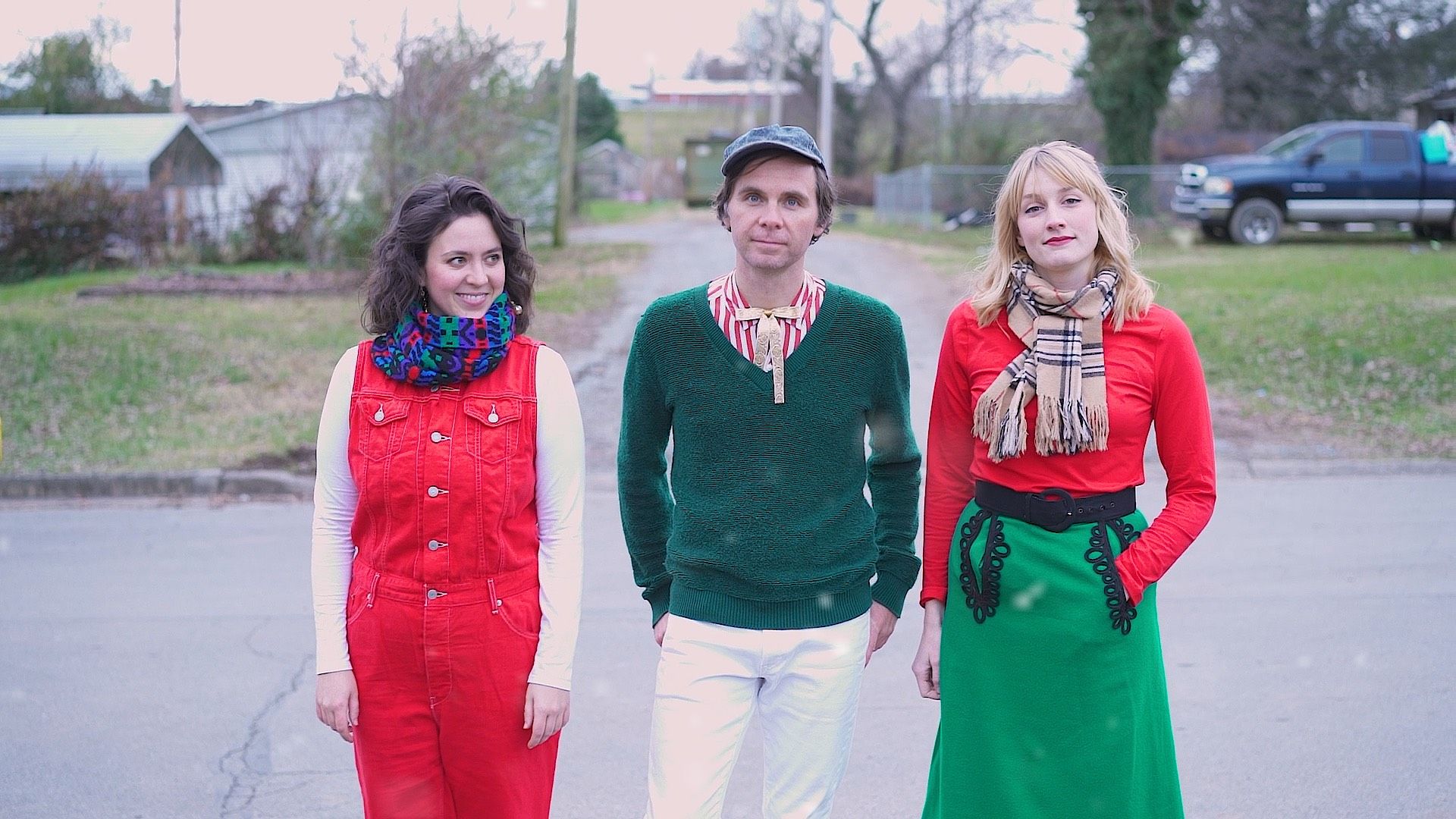 Seasons Greetings from Bill and the Belles! 
We hope you're finding ways to make it through yet another tumultuous year. You've been on our minds, and we can't wait to cross paths again soon. If you're in the area, you can catch us at one of these shows: 
12/9 - Farm and Fun Time - Bristol, TN/VA 
feat. Tim O'Brien and the Slocan Ramblers 
12/17 - A Radio Bristol Christmas - Bristol TN/VA 
feat. the Kody Norris Show, Martha Spencer and Larry Sigmon 
12/18 - Bristol Holiday Hootenanny - Patton-Crosswhite VFW Post 6975 
*benefitting the Bristol Emergency Food Pantry 
12/19 - Down Home Christmas - Johnson City, TN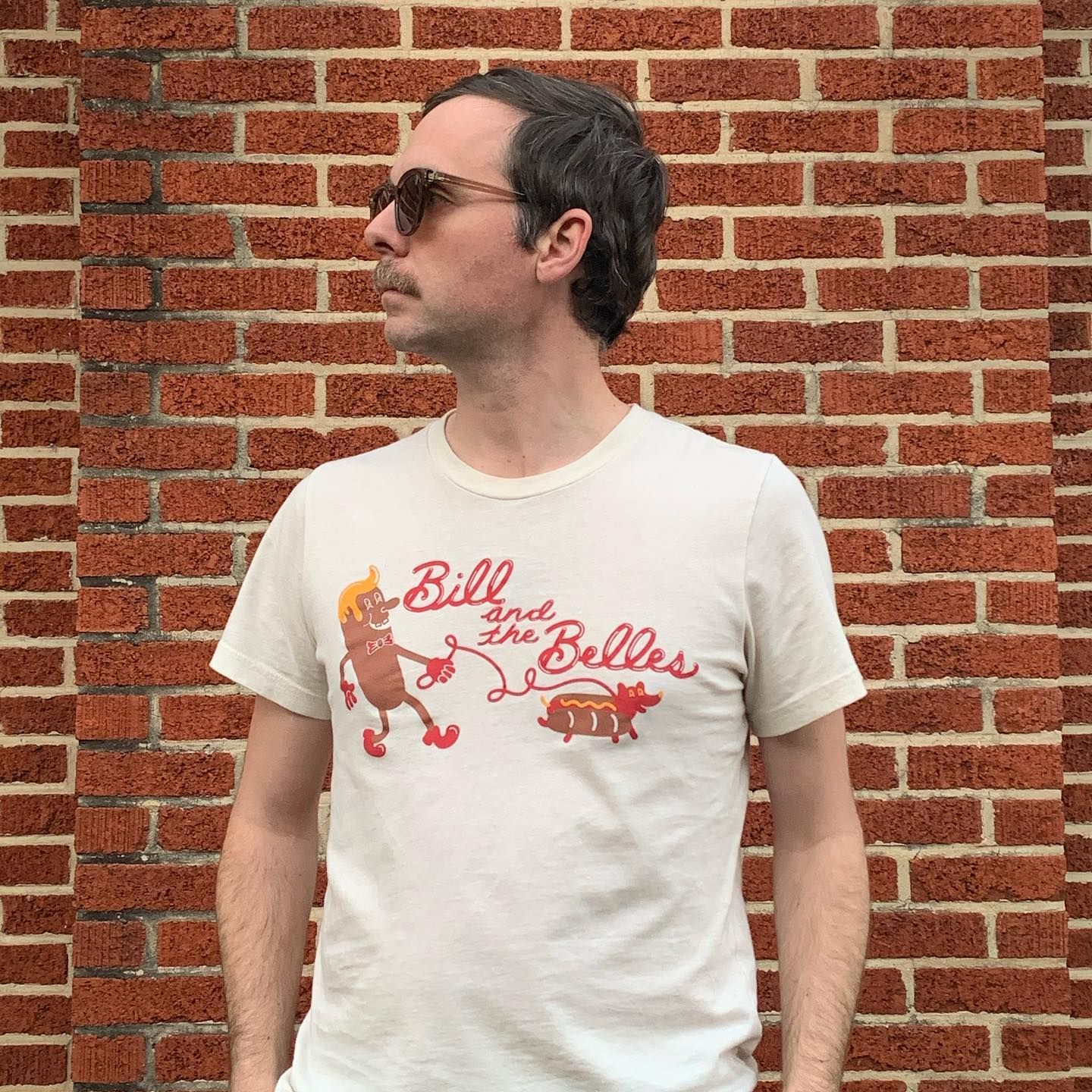 Give the gift of hot dog cheer! 
Our Dog Tees--designed by the one-and-only Taylor Rushing--are now back in stock in sizes Small-XXL! Get 'em while you can! We'll get them in the mail as quick as mustard stains your shirt. We hope you'll relish the day it arrives. While you're in our webstore, consider adding a corndog pin or CD to your cart, or pre-ordering Happy Again on vinyl! 
We'll leave you with our 2020 holiday video, "Just Another Christmas Song," which features a stroll through the neighborhood while we poke fun at the same-old-same-old-ness of the holiday season. Remember you can watch all of our holiday videos (the bitter AND the sweet) on our Youtube channel. 
Cheers, 
Bill and the Belles