We're playing the Kennedy Center this week! 
This is a major bucket list show for us, and a stupendous way to roll into spring! We hope you'll join us if you're able: 6pm at the Grand Foyer Millenium Stage, this Thursday March 3rd! Tickets are FREE and you can reserve them here: https://www.kennedy-center.org/whats-on/millennium-stage/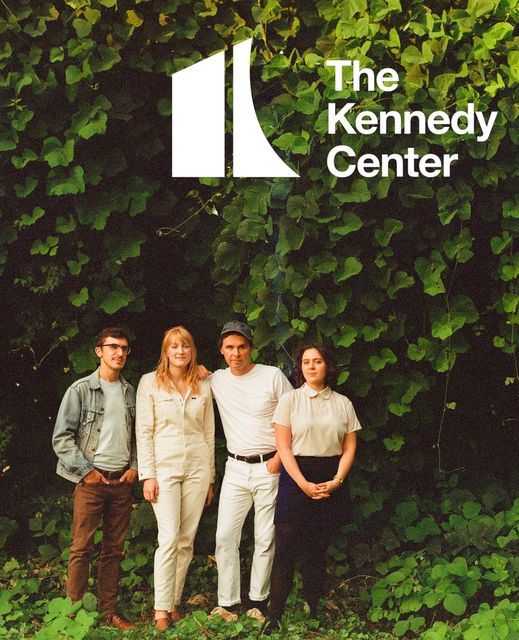 March 11th at Down Home 
Johnson City is so lucky to have the Down Home, and we are so lucky to get to play there! Join us Friday March 11th with our folk singer friend, Willi Carlisle! If you haven't experienced Willi yet, I can't think of a better space to do so than the Down Home. Tickets available now! 
Farm and Fun Time is going Paramount! 
We're excited to announce that Farm and Fun Time will be moving to the big ol' Paramount Theater for quarterly shows! Our kickoff show will be March 10th featuring the Mavericks and Dallas Wayne w/ Redd Volkaert! This is gonna be a blast. We are SO proud of how Farm and Fun Time has grown over the years, and can't wait to bring it to the big stage more often! Get tickets here: https://paramountbristol.org/event/mavericks/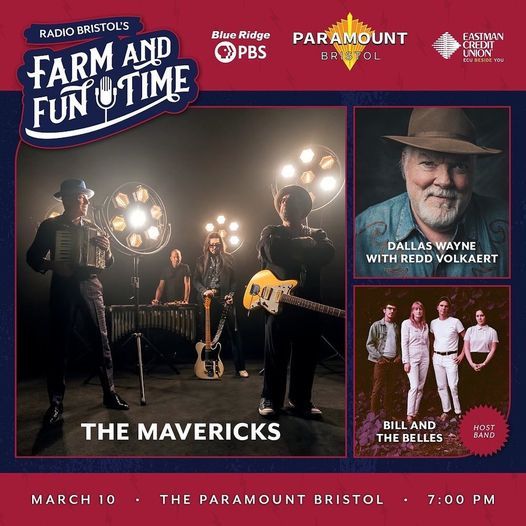 And for fun, check out this moment captured from last Farm and Fun Time when Kris and Andrew dove into some brother duets. If you wanna get the rabbit out the L-O-G make a commotion like a D-O-G!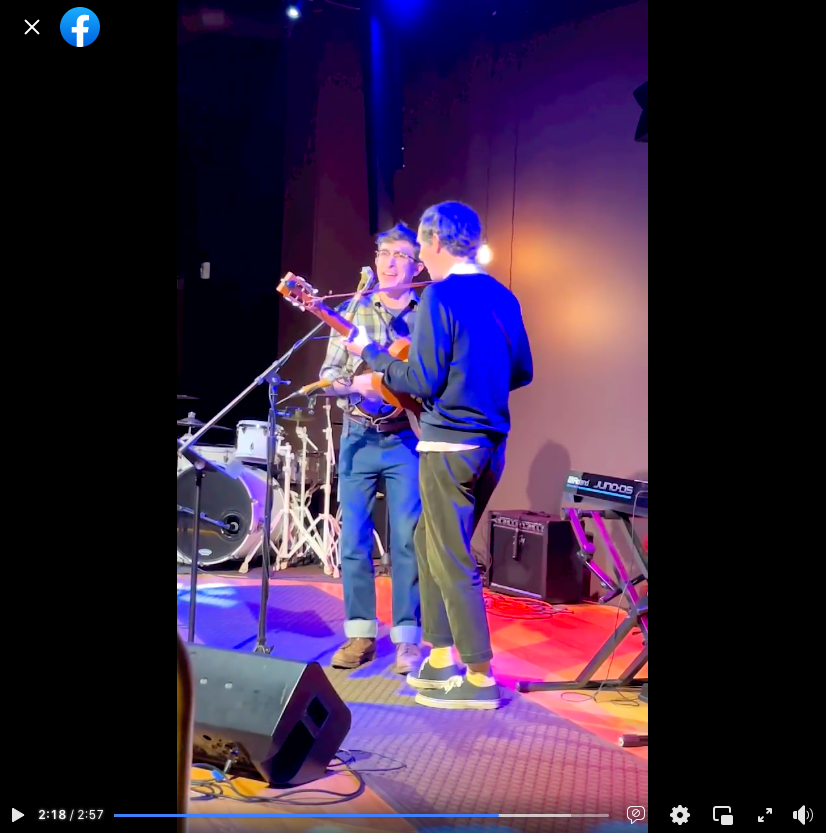 We have a number of exciting shows coming up that will take us to over a dozen states! Take a look at our full calendar as we announce more dates, and see if we're coming to your neck of the woods. We sure miss seeing you, and we hope to cross paths again soon! 
3/3 - Kennedy Center, Millenium Stage - Washington DC 
3/10 - Farm and Fun Time at the Paramount Theater - Bristol, VA 
3/11 - The Down Home - Johnson City, TN 
4/1 - Flatiron Crossroads - Gloucester, VA 
4/2-3 - Rotary District 7570 Conference - Roanoke, VA 
4/8 - Stringband Summit - Johnson City, TN 
4/14 - Farm and Fun Time - Bristol, VA 
4/15 - Southgate House Revival, The Revival Room - Newport, KY 
4/16 - Holland Theater - Bellefountaine, OH 
4/20 - Philadelphia Folksong Society - Philadelphia, PA 
4/21 - Jalopy Theater - Brooklyn, NY 
4/23 - The Word Barn - Exeter, NH 
4/24 - The Parlor Room at Signature Sounds - Northampton, MA 
4/27 - The 443 Social Club - Syracuse, NY 
4/28 - Club Passim - Cambridge, MA 
4/29 - Stone Mountain Arts Center - Brownfield, ME 
4/30 - Charm City Bluegrass - Baltimore, MD 
5/1 - Camarillo Concerts - Bethesda, MD 
5/6 - River Jam! At the National Whitewater Center - Charlotte, NC 
5/11 - Farm and Fun Time - Bristol, VA 
5/12 - The Grey Eagle w/Twisted Pine and Golden Shoals - Asheville, NC 
5/13 - Reeves Theater - Elkin, NC